What FREE stuff are you looking for?
5 Sure Fire Tips to Conquer Kids Clutter
Conquer kids clutter and get your children organised!
It is never too young to get organised! Here are 5 sure fire tips to help you deal with kids clutter. Dealing with clutter while children are young will help them later when they get to high school or tertiary studies.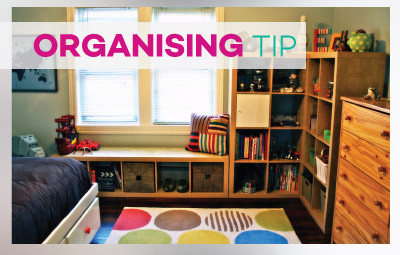 Tip 1: Switch off electronics
Switch off the TV, computer or video game and get them outside to break the habit.
Tip 2: A family challenge
Set a family challenge to declutter a corner cupboard, bookshelf or school bag. Discuss where they can see ways to reduce their clutter. The reward could be more family time.
Tip 3: Follow your rubbish
Show the kids the process of recycling; check with your local council where and when they are running their recycling tours. Everyone will find that interesting.
Tip 4: Lead by example
Be Proactive and lead by example. Organising and decluttering does not come natural to everyone and maybe a new experience for the children. Set aside time to organise and de clutter a small common space within the home, and show them how easy it makes your life.
Tip 5: Encouragement
Give them support and encouragement. Start the children on a small project and enjoy the success. Discuss how they will spend their new found time.
"Life is too short to be looking for STUFF"
We hope you like these tips to help organise your kids and clutter. It is brought to you by our guest contributor, Tanya Lewis. Tanya is the creator of The 10 R's© Eco Organising Solution.
View Tanya's Profile for more information and workshop dates.
Image credit:"Eliot's Room" by Amy Gizienski, used under CC BY / Typography added to original

More FREE stuff on Ziilch you may be interested in:
---
Browse
for Free Stuff
Don't want to miss out on anything? Browse by category!