What FREE stuff are you looking for?
2017 To-Do List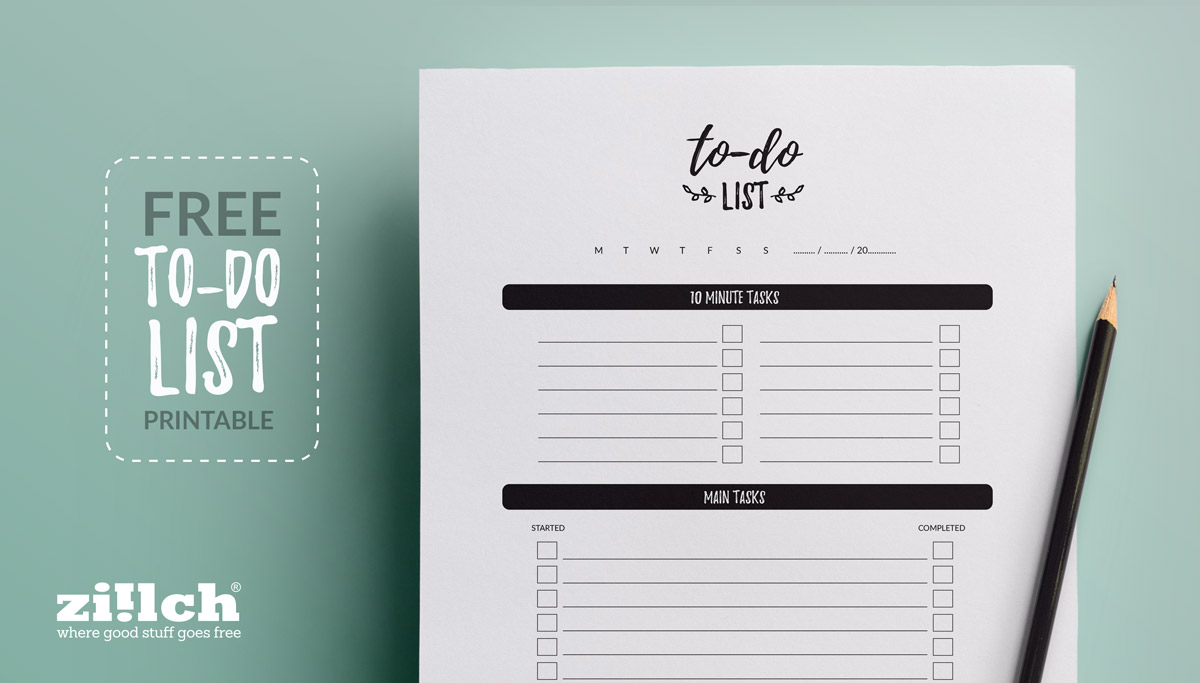 Share this page:
NEW 2017 Personal To-Do List printable template
Stay organised and keep track of your daily tasks, routines and activities around the home! Download and print our FREE to do list template below.
This free template includes: 10 minute tasks, a main tasks section which includes checkboxes, a tasks for tomorrow section and tasks for later this week section. In a handy A4 format our free personal task list template is easy to print out and use.
Click to download your free to-do list printable PDF here
This article was updated January 2017
Browse more FREE stuff on Ziilch:
---
Browse
for Free Stuff
Don't want to miss out on anything? Browse by category!