What FREE stuff are you looking for?
The Garage Sale Trail - Saturday 22nd October 2016
The Garage Sale Trail - This weekend, Saturday 22nd October 2016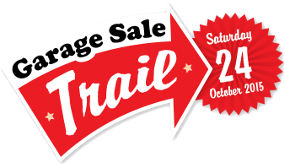 This Saturday, thousands of garage sales will once again take place as part of the annual Garage Sale Trail.
The Garage Sale Trail is a Council-sponsored initiative, that allows people to promote and host a garage sale for all the items in their house they no longer have use for. It's a lot of fun and can create a wide range of benefits for all who take part.
It's a way to make a quick buck. No surprises there. Plus it's also a great stomping-ground for all the bargain hunters out there who love shopping for second-hand goods.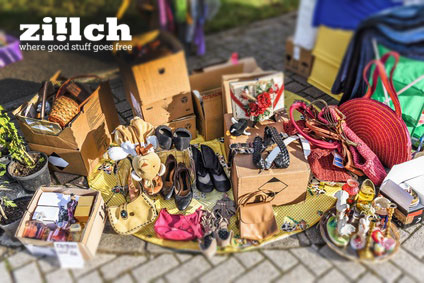 But it goes deeper than that, as it's also a terrific excuse to finally give your home that big declutter it's in desperate need of. There have been many recent studies that have found a direct link between clutter and your health and wellbeing. A decluttered existence will make you happier, healthier and much more productive. This Saturday's Garage Sale Trail is the perfect place to start.

Let's not forget about the environment either. If we be completely honest with ourselves, all those perfectly good second-hand items that currently occupy our cupboards, drawers and garages are sitting there because we don't use them anymore. And the longer they stay there, they're just getting another step closer to the rubbish pile. Every year, millions of perfectly reusable items are being unnecessarily sent to landfill which costs millions of tax dollars to manage, but the environment is the one that pays dearly for it. So take a good look around the house and jump on to the Garage Sale Trail this Saturday. How can you lose?

So why is Ziilch taking the time to talk about the Garage Sale Trail, when we pride ourselves on giving away items for FREE? Well for one, we admire what the Garage Sale Trail is setting out to achieve. If those items are winding up in the hands of new owners rather than on nature-strips and landfills, then we're happy campers. But mostly, we're concerned with the items that DON'T find new homes. Try as you might, it's pretty difficult to sell every single item at a garage sale and there's always something left over. So what is to become of those leftovers? Will they go back in those nicely decluttered cupboards, drawers and garages? Perhaps. Or will they go in the bin or on the nature-strip? THIS is where Ziilch comes in.

This Saturday's annual Garage Sale Trail is shaping to be a great day, just as it is every year. So have a scan around the house, host a garage sale, make a dollar and do your part for a sustainable future. And whatever you've got left at the end of the day, be sure to find it a new home on Ziilch. Satisfaction guaranteed. Who knows, you might enjoy the giving experience so much you do again next weekend? After all, Ziilch is open 24/7, 365 days a year.
Share this page:
Browse more FREE stuff on Ziilch:
Browse
for Free Stuff
Don't want to miss out on anything? Browse by category!