What FREE stuff are you looking for?
Hard rubbish collection Frankston 2016
Hard Rubbish Collection Information for Frankston
Last updated: 24 October 2016
Frankston City Council offers a free residential kerbside hard waste and bundled green waste collection service.
In 2016 this will run from Monday 24 October until Friday 25 November.
"Don't forget that the items you put out on your nature strip go to landfill, so for items that are too good to throw out please give them away to someone in your community by listing them on Ziilch."
LIST STUFF on ZIILCH that's too good to throw out!
In the Frankston municipality each household can put up to 2 cubic metre of the following items which must be stacked into neat piles on their nature strip.
General Hardwaste
Metal waste, including 2 matresses
Refrigerators, TV's, Computers and Printers
Garden waste (which must be bundled)

During the collection each household can place up to two cubic metres, stacked into three neat piles on the nature strip.
For more information you can download their brochure guides here: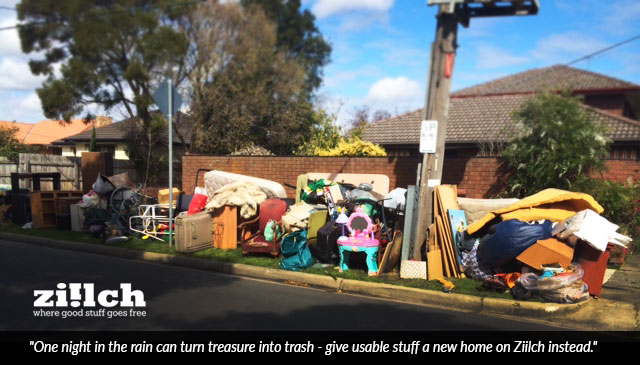 Browse
for Free Stuff
Don't want to miss out on anything? Browse by category!